The botrytized (aszu) berries and bunches are harvested separately (aszu berries are hand-picked berry by berry, this is why it's a very slow and very labour intensive process) and crushed into a sort of aszu-paste. The uncrushed aszu berries or the mashy paste is then added to either new-wine or to fermenting must, and left to macerate. Macerating the aszu-berries or the aszu paste is a key step in aszu-making, as it helps extract a complex array of distinctive flavours. The wine is then matured for a minimum of three years in cask and bottle in the underground labyrinth of cellars before release.
Aszu classification was traditionally based on how many dry berries, aszu berries were added to a barrel of dry wine, made of non-aszu berries. Aszu grapes were historically hand-picked from bunches into 20 litre wooden tubs called puttony. Now it is based on sugar levels. The higher the number of puttonyos, the sweeter, the richer, and, of course the more expensive the wine is. Number of puttony is printed on the label.
Essence, which often takes long years to ferment to an incredible 3-5% alcohol, being the rarest wine of all.
Grams sugar per litre:
3 Puttonyos Aszu: 60 - 90 g/l
4 Puttonyos Aszu: 90 – 120 g/l
5 Puttonyos Aszu: 120 - 150 g/l
6 Puttonyos Aszu: 150 - 180 g/l
Aszu Essence: 180 - 450 g/l
Essence: 450 - 850 g/l
Payment

Methods

Choose your favourite payment option!

- Credit card - Secure online payment with PayPal
- ATM / Internet Transfer
- Cash on delivery

FREE DELIVERY OVER $500!


International

shipping

For more information, please contact us: info@besthungarianwines.com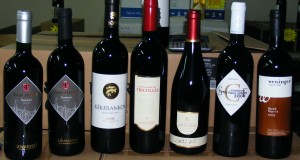 ---
Hungary is famous for both red and white wines. Here you can find excellent reds from all over Hungary. Discover Cabernets, Merlots, Pinots and Syrahs from Old World and our unique local grapes such as Kekfrankos and Zweigelt. Don't miss Bikaver (Bull's Blood) as being the most famous Hungarian red.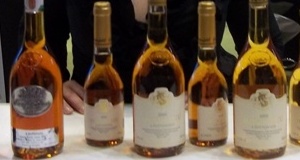 ---
The best known Hungarian white wine is sweet Tokaji. We bring you the best Tokaji wines and we encourage you to taste excellent dry whites, too. Our Furmint, Gewürtztraminer or (almost) unpronunceable Harslevelu are must try. Hope you will enjoy the new taste of Old World.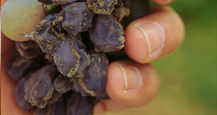 ---
Hungary is famous for its botrytized dessert wine from Tokaj Wine Region, called Tokaji Aszu. Beside Tokaji Aszu here you can find Late Harvest for everyday drinking and Tokaji Essence for collectors; and we have dessert wine from Sopron Wine Region, too.