As the most famous and most commonly grown grape in Hungary's most famous wine region, Tokaj, Furmint have to be our number one Hungarian grape. It makes up about 70% of the vines found in Tokaj Wine Region, and has also made a name for itself in the Somló Wine Region. Furmint is best known for being one of the three grape varieties used to make the sweet botrytised wines which have made Tokaj Wine Region famous throughout the world, but it also produces fine, fiery dry wines, with high levels of acidity, which can make them good for aging.
Manufacturer:
Select manufacturer
Not Rated Yet
It smells like a bergamot orange grove in full bloom, feels like satin, so slippery smooth, melts...
Not Rated Yet
This wine is made from traditional Hungarian grapes Olaszrizling, Furmint and Harslevelu ("Linden...
Payment

Methods

Choose your favourite payment option!

- Credit card - Secure online payment with PayPal
- ATM / Internet Transfer
- Cash on delivery

FREE DELIVERY OVER $500!


International

shipping

For more information, please contact us: info@besthungarianwines.com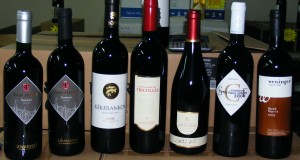 ---
Hungary is famous for both red and white wines. Here you can find excellent reds from all over Hungary. Discover Cabernets, Merlots, Pinots and Syrahs from Old World and our unique local grapes such as Kekfrankos and Zweigelt. Don't miss Bikaver (Bull's Blood) as being the most famous Hungarian red.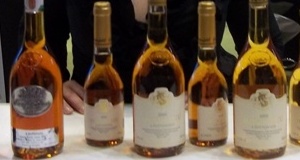 ---
The best known Hungarian white wine is sweet Tokaji. We bring you the best Tokaji wines and we encourage you to taste excellent dry whites, too. Our Furmint, Gewürtztraminer or (almost) unpronunceable Harslevelu are must try. Hope you will enjoy the new taste of Old World.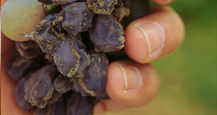 ---
Hungary is famous for its botrytized dessert wine from Tokaj Wine Region, called Tokaji Aszu. Beside Tokaji Aszu here you can find Late Harvest for everyday drinking and Tokaji Essence for collectors; and we have dessert wine from Sopron Wine Region, too.