Taschner Fidelissima 2006, 750 ml
SKU: PW05
The city of Sopron is said to be the most "loyal city" of Hungary. After the Treaty of Trianon in 1920, when Hungary lost two-thirds of its territory, the citizens of Sopron were allowed to hold a referendum on whether to stay with "little" Hungary or joi
Description: The city of Sopron is said to be the most "loyal city" of Hungary. After the Treaty of Trianon in 1920, when Hungary lost two-thirds of its territory, the citizens of Sopron were allowed to hold a referendum on whether to stay with "little" Hungary or join the former part of Hungary called the Burgenland which was given to Austria. On December 14, 1922 the people cast their votes and the town stayed with Hungary. The title Civitas Fidelissima, meaning the most loyal town was awarded to Sopron. This wine is to commemorate the fidelity of the citizens of Sopron. 
Colour of this wine is purple and moderately intense; its fragrance is fruity, reminding primarily of sour cherry jam. Its taste features red berries and roasted aromas.
Food pairing: Recommended to stewed beef and wild poultry. Recommended temperature to consume: 15 to 17 °C.
Payment

Methods

Choose your favourite payment option!

- Credit card - Secure online payment with PayPal
- ATM / Internet Transfer
- Cash on delivery

FREE DELIVERY OVER $500!


International

shipping

For more information, please contact us: info@besthungarianwines.com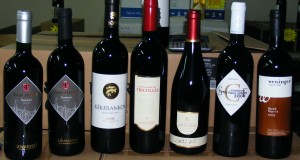 ---
Hungary is famous for both red and white wines. Here you can find excellent reds from all over Hungary. Discover Cabernets, Merlots, Pinots and Syrahs from Old World and our unique local grapes such as Kekfrankos and Zweigelt. Don't miss Bikaver (Bull's Blood) as being the most famous Hungarian red.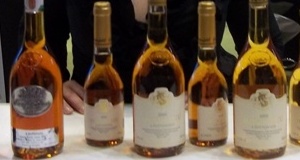 ---
The best known Hungarian white wine is sweet Tokaji. We bring you the best Tokaji wines and we encourage you to taste excellent dry whites, too. Our Furmint, Gewürtztraminer or (almost) unpronunceable Harslevelu are must try. Hope you will enjoy the new taste of Old World.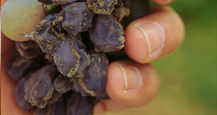 ---
Hungary is famous for its botrytized dessert wine from Tokaj Wine Region, called Tokaji Aszu. Beside Tokaji Aszu here you can find Late Harvest for everyday drinking and Tokaji Essence for collectors; and we have dessert wine from Sopron Wine Region, too.